Music Mark
We are delighted to announce that we have been nominated to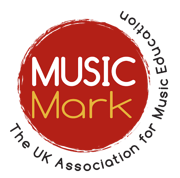 become a Music Mark School. We have been recognised for the value we place on music.
The Music Mark School nomination system allows music hubs and services across the UK to nominate schools who they believe have shown a commitment to providing high-quality music education. This could mean beginning to incorporate more music into the curriculum, starting an extra-curricular music group, or having a highly active music department.
As a school we have worked closely with health and safety professionals to ensure that students are able to continue to create music safely and a range of measures have been brought in to continue this throughout our lockdown experience. As a result of our stringent measures, we are delighted to be offering whole-class singing, practical lessons and using music technology to explore a range of topics and skills across all key stages.
School CertificateMusic Mark Schools FAQ
Carnegie Centre of Excellence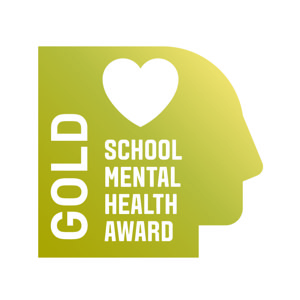 We are proud to announce that we have been awarded the highest gold standard for the Carnegie Centre of Excellence Mental Health Award.
Our students' mental health and wellbeing are of paramount importance. At Chertsey High School we have created a safe place where pupils are not only encouraged to flourish academically but are also supported throughout all of the challenges of their adolescent lives.
Young Carers Angel Award
Surrey Young Carers Angel Award December 2019 Update
Chertsey High School is delighted to announce that we have been awarded the Young Carers Angel Award by Surrey County Council. We would like to thank the staff and young carers who have been working towards this award since March 2019. The award recognises the excellent practice and support provided by Chertsey High School through our pastoral system and our Wellbeing team. It also recognises that we have created a culture of acceptance, understanding and support for all our young carers from the beginning of year 7. Our half-termly meetings are an opportunity to meet as a group, talk about any worries, and plan our first group trip in the New Year!
White Lodge Centre for Diasbility
White Lodge Centre supports disabled children, young people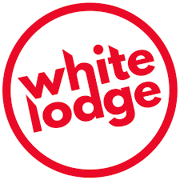 and adults, families and carers in Surrey and the surrounding areas. This is achieved by providing high quality, innovative and individually planned services. We are proud to have a close relationship with White Lodge and the students at Chertsey High School carry out fundraising and awareness activities throughout the year to support them.
Teaching Schools

We are proud to be a Partner school of Teach SouthEast, an Initial Teacher Training (ITT) provider. Through the Partnership, a high quality, bespoke School Centred Initial Teacher Training (SCITT) programme is delivered for aspiring secondary school teachers across the South East of England.
Led by two 'outstanding' schools, Salesian School in Chertsey and SJB in Woking, who, alongside us, are passionate about training and developing the outstanding teachers of tomorrow. SJB and Salesian are partners in the Surrey Teaching Schools Network (STSN) which has been licensed to deliver the National College Leadership Programmes. Jointly, they take a lead on the professional development of teachers, support staff and future leaders.
High-quality training enables all trainees to develop into confident and competent professionals. Trainees are well prepared through first-rate, complementary placements which ensure that they gain substantial practical experience, developing their evaluative and practical teaching skills effectively. This is within a Home school placement, four days a week, with the fifth day spent receiving General Professional Studies and subject specific training. In-school expert mentors and external subject trainers have consistently high expectations and work collaboratively to ensure training is coherent and highly relevant to the needs of trainees. Interested applicants should follow this link: http://www.teachsoutheast.co.uk/

We are proud to be a partner school of The Thamesmead School Centred Initial Teacher Training (SCITT). The partnership is a highly graded teacher training provider in North West Surrey. Thamesmead have been training teachers since 2003 and have produced many outstanding teachers. They also offer a PGCE in conjunction with Roehampton University.
All of the schools in the partnership are fully committed to recruiting and training high calibre graduates, who have a desire to work with young people.
As the lead school of a partnership that is built on excellence, Thamesmead work closely with and get to know the schools extremely well. All partner schools are 'good' and 'outstanding', which means that trainees are placed in the best departments, which can fully meet their training needs.
Excellence is at the centre of all that Thamesmead do. Graduates embarking on a training programme with Thamesmead will receive high calibre training throughout, which will see them qualify as excellent teachers who are fully prepared to take up their first teaching post.
Please visit their website for more information.
YES Futures
We work in partnership with Yes Futures to give our
students a head-start in life beyond school.
YES Futures is a multi-award winning education charity founded and run by teachers. The Yes Futures charity works with 8 - 18 year olds in schools across the South East. Through tailored extra-curricular personal development programmes, Yes Futures empowers young people to make ambitious choices and realise their potential. To read more about the programme please visit our Yes Futures page.
Duke of Edinburgh
The Duke of Edinburgh award encompasses our 3 core values at Chertsey High

School of willing to learn knowledge to help us move through challenges. Pushing yourself and having the determination to meet the challenges. Working as part of a team that show the love that make every team player wanted, cherished and valued. Most of all, the award is a valuable opportunity for our students to earn a widely-respected qualification while having fun and making treasured memories along the way.
Good Diabetes Care in School Award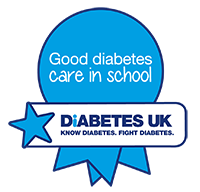 We celebrate the schools that work with parents and healthcare professionals to ensure children with diabetes have as easy an experience at school as possible.
Chertsey High School is delighted to have been nominated for the Good Diabetes Care in School Award. This award is given by Diabetes UK to 'demonstrate the great care provided to children with diabetes in school'. We are currently in the process of the award application and hope to have an update on our progress soon!
Chertsey High School trains its staff and works with parents and healthcare professionals to ensure children with diabetes have as easy an experience at school as possible. At CHS we currently have three students with Type 1 Diabetes, who are all able to access the same quality of life and education as any other student, due to the personalised care and understanding that they receive.
Parent nomination (Mrs B):
We would like to nominate Chertsey High School for the Good Diabetes Care in School Award. Our son's school has opened its doors to first students in September 2017 and now has several children with Type 1 Diabetes. Samuel started attending Y6 in September 2018 and we couldn't have wished for a better school. We feel that our son is well cared for at Chertsey High School, all the staff go above and beyond. S is seen as an individual and not as a diabetic. He has grown in confidence and we can only thank the school for this. He is given freedom to deal with his condition as and when he needs to, which is exactly what a young man of his age needs. All staff are supportive and maintain great communication with us parents. We would love for our son's school to receive this accolade as recognition for all their support.
Healthcare Professional nomination
(N. Ward, Paediatric Diabetes Specialist Nurse)
I would like to support Mrs. B's nomination of Chertsey High School for a Good Diabetes Care in School Award. Chertsey High School has a dedicated medical room and very supportive approach to their students with Type 1 Diabetes. Trained staff maintain a great communication with parents. What happens to children with diabetes in school can greatly influence a child's attitude to their own self-care and Chertsey High School are very positively enabling and supporting children with Type 1 diabetes.
The Safeguarding Alliance
We were delighted to have been awarded 'The Safeguarding Initiative Award' in July 2020. This award has been designed to publicly recognise and highlight schools who have demonstrated exceptional safeguarding initiative during COVID-19 to keep children and young people safe.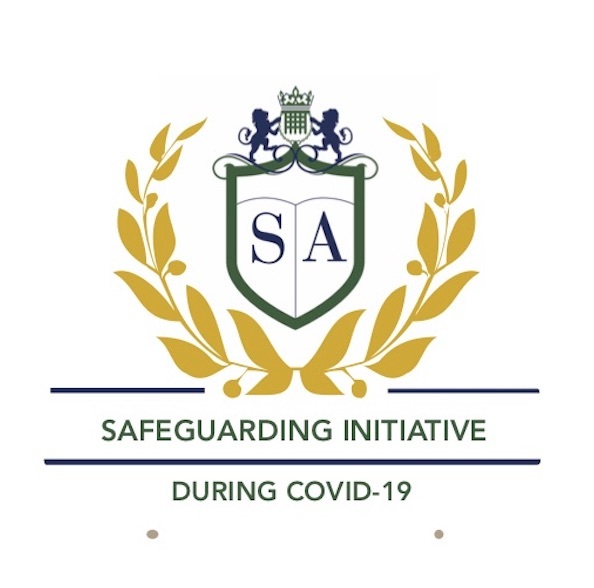 Award Criteria
The Award is assessed against three criteria as defined below and considers both the safeguarding initiative and the impact it has had in keeping children and young people safe during COVID-19:
1. How has the school adapted safeguarding policies and procedures during COVID-19
2. How has the school identified vulnerable pupils and ensured that they are kept safe during COVID-19
3. How has the school been innovative in their approach in safeguarding children and young people during COVID-19
We are delighted to have been recognised for this Award and continues on a daily basis to ensure the Safety and Wellbeing of the children in our care is our number one priority.
The Brilliant Club
Inspiring the next generation!
---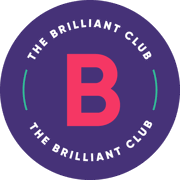 The Brilliant Club is a charitable organisation that works with schools in order to promote highly selective universities as a viable option to student who come from more underrepresented areas of society. Selected students work with a wide range of PhD student and lecturers from around the UK to gain experience in academia, through the development of an extended thesis, supported by current PhD students. Our students and their families are invited to induction events and graduations at a one of the participating universities.
This is an incredible opportunity to expand the horizons of our students and give them a glimpse into what might have otherwise unexplored avenue.