Ms Gibbs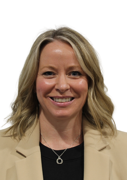 Admissions Officer
Entry for Year 7 in September 2022
Chertsey High School will be admitting 180 pupils into Year 7 in September 2022. Application to Chertsey High School is via Surrey Education Admissions service who co-ordinate our applications.
The closing date for applications is: 31st October 2021
National Offer Day is: 1st March 2022
Please click on the link below for all details about our selection criteria, over-subscribed criteria, admissions number and admissions arrangements for disabled students.
Surrey Admissions
Appeals
Parents whose applications for places are unsuccessful may appeal through Surrey Appeals Service. The timetable for appeals is below
Offer

Appeals Lodged By

Appeals to be heard by

01 March 2022

30 March 2022

16 June 2022

(40 school days)
NB: Appeals will not start being heard until after the relevant closing date has passed.
Appeals lodged after these dates will be heard within 40 school days of the appeal deadline or 30 school days of being lodged, whichever is the later date.
Appellants will be sent notification of their appeal hearing at least 10 clear school days in advance of the hearing. Appellants will be sent a copy of the school's case 7 clear working days in advance of the hearing.
Appellants must ensure that any further evidence not included with their initial appeal, is received by 5pm on the day preceding three clear working days prior to the appeal hearing date. Any additional evidence or information received after this date might not be considered at the appeal hearing.
In Year or immediate entry appeals
All waiting lists and in year admissions for Chertsey High School are dealt with by Surrey County Council's School Admissions Department.
Please click here for their contact details and the procedure
Oversubscription criteria
When the school is oversubscribed, after the admission of pupils with an Education, Health and Care Plan naming the school, priority for admission will be given to those children who meet the criteria set out below, in priority order:
Looked after children and children who were previously looked after but immediately after being looked after became subject to adoption, a child arrangements order, or special guardianship order. Place will be allocated under this criteria when places are first offered at a school and if the Local Authority asks the school to admit over their Published Admissions Number at other times under this criteria. See Appendix A Surrey County Council Protocol for admissions of children in care June 2012.
Children who will have a sibling at the school at the time of the child's admission. A sibling will be considered to be a brother or sister (that is, another child of the same parents, whether living at the same address or not), a half-brother or half-sister or a stepbrother or stepsister or an adoptive or foster sibling, living at the same address.
Children for whom Chertsey High School is the nearest school (from the front door of the verified address given on the application form to the X marked on the map which will be provided alongside the application form and on our website).
Other children.
In Year Admissions
For any further queries, please contact our Admissions Officer.
(Please see the top of this page for our Admissions Officer's contact details, alternatively please call the school)