Ms Jones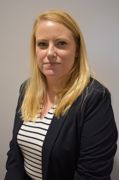 Admissions Officer
Entry for Year 7 in September 2021
Chertsey High School will be admitting 180 pupils into Year 7 in September 2021. Application to Chertsey High School is via Surrey Education Admissions service who co-ordinate our applications.
The closing date for applications is: 31st October 2020
National Offer Day is: 1st March 2021
Please click on the link below for all details about our selection criteria, over-subscribed criteria, admissions number and admissions arrangements for disabled students.
Appeals
Parents whose applications for places are unsuccessful may appeal through Surrey Appeals Service. The timetable for appeals is below
Offer

Appeals Lodged By

Appeals to be heard by

01 March 2021

30 March 2021

16 June 2021

(40 school days)
NB: Appeals will not start being heard until after the relevant closing date has passed.
Please click on the link below for more information.
Year 7 Waiting List - September 2021
If you wish to find out your child's position on our waiting list please contact our Admissions officer after 25th March 2021. We will not be able to confirm your position before this date.
In Year Admissions
For any further queries, please contact our Admissions Officer.
(Please see the top of this page for our Admissions Officer's contact details, alternatively please call the school)
Click Here To Download Our In Year Admissions Form