"I feel that we're all lighthouses, and my job is to shine my light as brightly as I can to the darkness."
- Jim Carrey
---
Welcome to 'The Lighthouse'
The Lighthouse is open every day from 8.30am until 4pm and throughout break and lunch to this: The Lighthouse is open during the school day and is available by appointment only.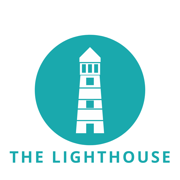 At 'The Lighthouse' we promote healthy emotional, social, and behavioural development for each student that is willing to work with us. We aim to provide additional pastoral support to all who needs and requests it. 'The Lighthouse' also takes into account the general well-being of school staff and families, and collaborate with other student support and services.
We are your biggest supporters and would like to equip you with all the vital skills and tools for life after Chertsey High School.
So we would like to invite you on this journey with 'The Lighthouse'
Firstly what is Mental Health?
We all have mental health, just as we all have physical health. Being mentally healthy means that:
we feel good about ourselves
we can make and keep positive relationships with others
we feel able to manage our feelings rather than feeling overwhelmed by them
we have interests or hobbies that we enjoy
we feel hopeful and positive about the future.
Good mental health helps us to cope with life's ups and downs. Sometimes it's best to ask for support from others if we need it.
Dr. Glen Xiong's had the best answer to our question 'Why is emotional health important?' and we could not said it any better.
Emotional and mental health is important because it's a vital part of your life and impacts your thoughts, behaviours and emotions. Being healthy emotionally can promote productivity and effectiveness in activities like work, school or caregiving. It plays an important part in the health of your relationships, and allows you to adapt to changes in your life and cope with adversity. - By Dr. Glen Xiong
If you would like to read his article on 'Why It's Important to Care for Your Mental Health' please see the link below
Why It's Important to Care for Your Mental Health - By Dr. Glen Xiong
Mental Health Guides:
Mental Health - Student GuideMental Health - Parent GuideMental Heath - Teacher Guide
At 'The Lighthouse' we offer ELSA Support
What is ELSA Support?
These sessions focus on social skills, emotions, bereavement, social stories and therapeutic stories, anger management, self-esteem, counselling skills such as solution focus and friendship. Here at 'The Lighthouse' we have 3 qualified ELSA support leaders. You can also see some additional information on ELSA's social media pages:
| Mrs Howard | Ms Lee | Ms Harper | Mrs Cully |
| --- | --- | --- | --- |
| Student Support Officer | Trainee School Counsellor | Student Liaison Officer | ELSA Support Leader |
Motivational Messages from Staff