Value of Chertsey High School Trips and Visits
The purpose of organizing trips and visits is to enrich the overall educational experience of our students and foster their holistic development. These excursions are thoughtfully designed to complement classroom learning by providing real-world context and hands-on experiences.
Through these outings, we aim to broaden their horizons, stimulate curiosity, and encourage critical thinking. Additionally, trips and visits offer valuable opportunities for students to develop social skills, teamwork, and resilience as they explore new environments and interact with diverse cultures. Ultimately, our intention is to nurture well-rounded individuals who possess a deeper understanding of the world around them, equipping them with the necessary skills and perspectives to become responsible global citizens.
The safety and well-being of our students are our top priorities. Before any trip or visit is undertaken, our dedicated staff conduct thorough risk assessments to ensure all necessary precautions are in place. Additionally, every excursion is required to be justified based on its educational value, ensuring that each trip aligns with the curriculum and contributes meaningfully to the students' learning journey. We understand the importance of accessibility, and while we strive to keep costs down, we encourage parents facing financial difficulties to reach out to the trip leader at the earliest opportunity, as we believe that no student should miss out on these enriching experiences due to financial constraints.
Queries:
Mr Hayter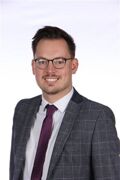 Trips 2023/24 Infographic