We want to create a stronger, fairer society in which people from all backgrounds can realise their potential. […] We must break down the barriers to progress that too many people in our country face today, and give young people the skills to get on in life. Our careers strategy will support everyone, […] to go as far as their talents will take them and have a rewarding career.
-The Rt Hon Anne Milton MP
---
Please Click Here To View Our Application for Provider Access
CHS Careers Teams
Careers Lead: Tom Corry
Careers and Enterprise M3 LEP Co-Ordinator: Victoria Passee
Enterprise Adviser to CHS: Mandeep Shokar
Innervate Link person: Natalie Papworth
Careers Link Governor: Nicola Bates
Careers & Employability Key Vocabulary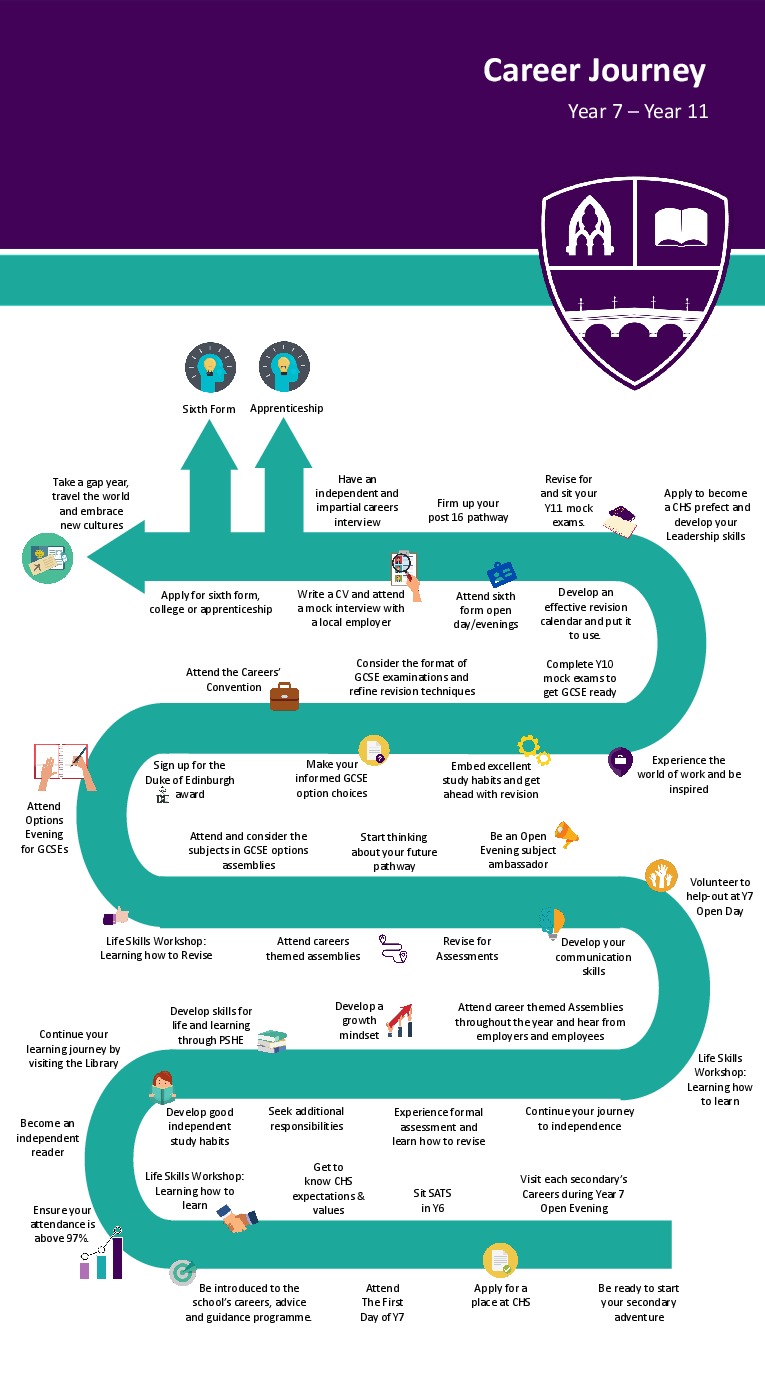 Follow our Careers Twitter account for our most recent information about Careers:
@CareersChertsey or click on the icon below

At CHS we believe in every student, and that settling for a wage does not do justice to the young people in our care. Our promise to them is that we will equip them not only with the skills and knowledge to succeed but also the information and the opportunities to follow their passions and to take a career, not just a job.
The Aims of our Careers Provision:
Provide a planned programme of careers education, information, advice and guidance for students of all ages based on the Gatsby Benchmarks as recommended in the DfE's Careers Strategy (December 2017), the Statutory Guidance for Careers (January 2018) and Skills for Jobs (January 2021).
Give access to independent and impartial information on opportunities in learning, work and LMI provided by in school provisions and Innervate
Give individualised and impartial careers guidance and support.
Provide experience of the workplace to develop key employability skills.
Identify and reduce the likelihood, through a variety of interventions, of students becoming NEET (not in employment, education or training) when they leave us.
To actively work towards and maintain the Quality Careers Standard Award, through the integration and implementation of careers throughout the curriculum.
Ensure students have interactions with a variety of colleges, training providers, employers and universities in order to make informed decisions.