"The sky is full of stars and there's room
for them all to shine"
---
| Miss Sheen | Ms Phillips |
| --- | --- |
| | |
Please Click Here For All Staff Contact Details
In Year 8, students start to explore which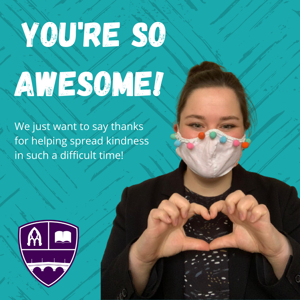 subjects they wish to pursue through to GCSE level. As such, this is a pivotal year, and one that students should embrace fully to ensure they make the right choices when they transition into Year 9.
As in every year group, the Chertsey High 10 is key to success in Year 8. Students are helped to build resilience and determination, and to accept that making mistakes is a crucial part of learning. Above all, as they progress further into their studies, Year 8 students are encouraged to be independent and engaged every day, in order to succeed to the best of their ability.
Outside of the classroom, a wider range of extra-curricular activities are available. Alongside the school's fantastic selection of lunchtime and afterschool clubs, Year 8 students also have opportunities to play a role in the wider community – whether by making and selling handmade poppies to raise money for Remembrance Day, or by visiting a local care home to meet with elderly residents.
Above all, Year 8 students are supported to try their best each day, to build positive relationships with their teachers and their peers, and, most importantly, to make progress and enjoy their learning.
Year 8 Parents Information Presentation
Awards Assembly
Easter Awards Assembly
Christmas Awards Assembly