Head Prefects' Welcome
---
Although this year has been one of immense challenges, we are so excited to begin this new chapter and are grateful for the opportunity to lead and inspire, as your Head Prefects.
We truly believe that the Chertsey High spirit is what makes this school such a special place, and our pride in our Chertsey High ethos makes us strive to maintain that spirit in these times of such unease, now more than ever.
To us, the pandemic is not a hindrance, but has provided us with the perfect opportunity to plan and carry out exciting and meaningful ideas to improve our school. By making the most of new technology to connect our whole community over a wide physical distance, we have a key focus on continuing and expanding the opportunities available to every ChertseyHigh student, so that they can cherish their time at this school as much as we have.
In addition to helping Chertsey High have a degree of normalcy this year, we are also keenly aware of another aspect of the Chertsey High spirit – our passion for justice and change – and we believe it is more vital than ever that we encourage, and act as role models for, young people to get their voices heard.
As Head Prefects, together with our Deputy Head Prefects, we look forward to hearing suggestions from the Student body and we will be fervent in continuing the Chertsey High precedent by ensuring that everyone feels equally valued as a member of the Chertsey High Community.
We are so excited to begin this journey with you all as your new Head Prefects!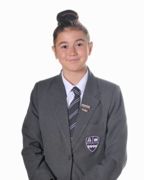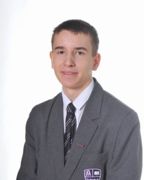 Miss Cruceru Mr Baldwin