Inspiring the next generation!
---
The Brilliant Club is a charitable organisation that works with schools in order to promote highly selective universities as a viable option to student who come from more underrepresented areas of society. Selected students work with a wide range of PhD student and lecturers from around the UK to gain experience in academia, through the development of an extended thesis, supported by current PhD students. Our students and their families are invited to induction events and graduations at a one of the participating universities.
This is an incredible opportunity to expand the horizons of our students and give them a glimpse into what might have otherwise unexplored avenue.
Please Click Here To Read More About The Brilliant Club
For any Enquiries please contact:
Mr Corry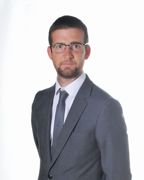 The Scholars Programme
The Brilliant Club - The Scholars Programme
Click Here To View The Programme
The Pupil Journey
What Do Pupils Study?Pupil Resources