We are delighted that you are interested in joining our extraordinary school!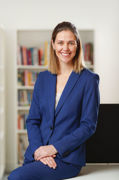 These next few months leading up to your first day in September will be very exciting. Keep an eye on our Year 6 Transition Page for important dates, informative video and all the information you need to know for your child's Induction Days as well as your child's first day in September.
Our Vision:
At Chertsey High School we aim to create a community with the highest aspirations, underpinned by Christian values and ethos but also warmly welcoming and open to those of other faiths and none. Dedicated to achieving the best outcomes for all learners, the school serves the local community by providing an outstanding quality of education within an environment of trust, tolerance and mutual respect.
Our Values:
At Chertsey High School we strive to find and nurture the brilliance in every student in our community through a well-balanced and broad curriculum which develops character and fosters aspirations towards ambitious outcomes with a positive approach to wellbeing. This is achieved through an uncompromising approach to excellence where the highest standards and expectations form the basis of everyday learning, driven by Leadership within - and outside of the classroom - underpinned by our core values: Knowledge, Determination and Love
As you know by now our aim at Chertsey High, is to prepare our students to achieve their best both academically with an ambitious curriculum and socially, for the life and careers ahead of them with high expectations.
The transition to Secondary School is a pivotal step in your child's education and, from personal experience, I am aware it is also a daunting one and therefore I cannot stress enough the importance of the relationship between 'home' and 'school' in making this process a positive one. By officially enrolling your child at Chertsey High School, you are declaring your support of our values and expectations. Knowing that at the heart of everything we do as a school, are the best interests of your son/daughter.
To further support both you and your child, Mrs Daly, Assistant Headteacher in charge of Year 7, has put together a series of videos and booklets to ensure you feel welcomed and as prepared as you can be when starting with us in September.
On behalf of all our staff here at Chertsey High, may I wish you a happy and successful final term at your respective Primary Schools and a safe Summer Holiday.
Mrs Z. Munnik
Headteacher